Which Type of RV Best Suits Your Traveling Camping Style – by Lola Strange
What is a Class B RV and Vanlife
Thinking about getting into the RV lifestyle or van life scene and not sure where to begin?  Van life became quite popular as a result of Covid-19 lock downs making people just want to get outdoors and be free. That is around the time that we ourselves ended our office lease and jumped into a Coachmen Beyond Camper van. Since that time Class B RV sales have not slowed down one bit. The first thing we noticed was that the cost of these camper vans was at or above that of most Class C RVs. 
What is it about a Class B Van that makes it so much more expensive than a Class C RV and yet so sought after? Let's find out in this in-depth interview with Nick Recchio, the Senior Sales Manager of the Class B Division at Coachmen RV, a division of Forest River in Middlebury, Indiana.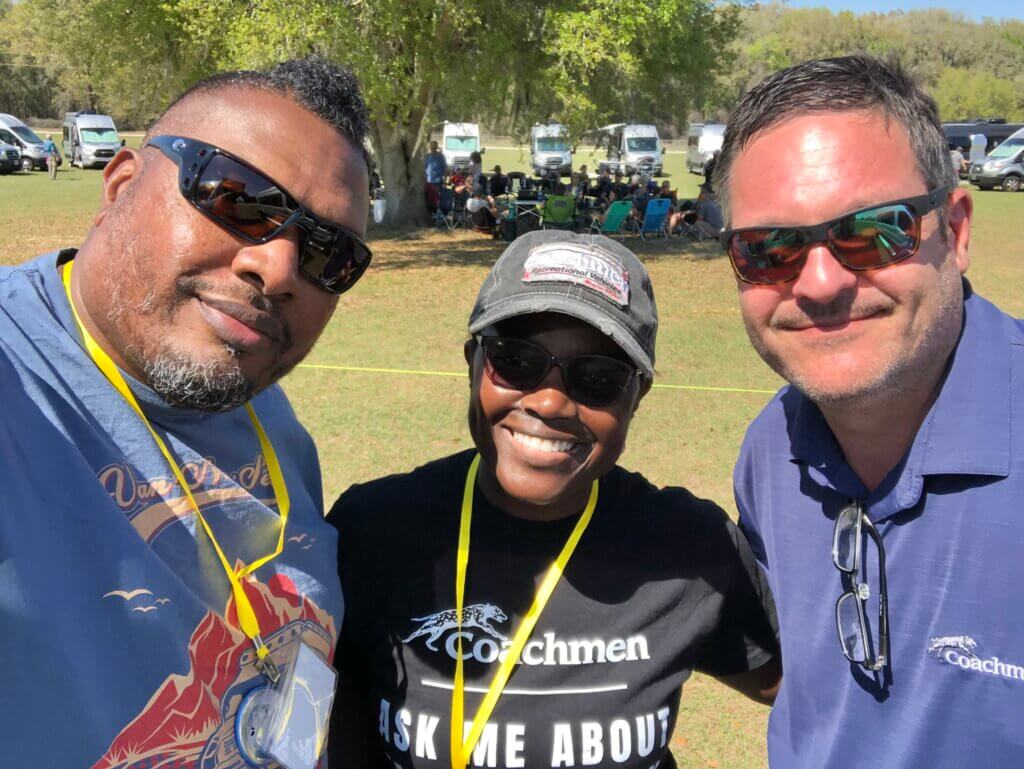 Understanding Class B RVs
A Class B RV manufacturers build on commercial van chassis. That includes the Mercedes Sprinter chassis, the Ford Transit chassis, and the Dodge Ram ProMaster chassis. Class B campers also are designed with various lengths, generally ranging from 19 to 24 feet max.
They are really the smallest motorhomes available making it quite easy to fit into a regular parking space, maneuver in and out of big cities and small towns. A class B RV is easy to drive and offers a "stealth" appearance. In fact, the flexibility is the primary reason why Hank and I prefer a Class B van and I believe this to be true for many Class B RV Owners.
Now, if you are thinking that a Class B RV is less expensive because it's smaller, you will be sadly disappointed. Turns out that delivering the luxury features in a larger motorhome compressed into a small space creates construction challenges that leads to higher costs. In addition, many camper vans offer more expensive components like lithium battery power. Nick Recchio of Coachmen Recreational Vehicles shares some insight into the building process in the video above.
Understanding Class C RVs
A Class C RV is the compromise between a Class A and a Class B RV. The classic Class C RV has the recognizable cab-over the front windshield, that in most models houses a bed. A short passageway from the driver's compartment leads into the house side of the motor home. They are built on a cutaway chassis and are between 25 to 30 feet long.
Everything is bigger in a Class C. Bigger living and sleeping areas for more people, larger refrigerator, bathroom and lots of storage. Some models even offer one to two slide outs for extra width and living space when parked.
Lastly is the somewhat new category called "Class B Plus." You may have seen the term Class B+ RV. These are small sized motorhomes that do not have the cab-over. But, for all intense and purposes are really Class C RVs. One popular example of a "B plus" is the Winnebago EKKO.
Check out more great content on our YouTube channel StrangerPalooza where we share our vanlife travels as well as Class B specific content on new models, factory tours and how to videos.
Campfire By Moonlight Merchandise Available at Spreadshirt
Check Out Our Amazon RV Gear Store
SeaSucker Vacuum Mounted RV Accessories Available Here
This post may contain affiliate links