The top 10 best travel gear and cool things we saw at the 2022 Overland Expo West. These are the most useful accessories to add to your camping overlanding supply list that we found. We were on the hunt for cooking equipment, storage solutions, and camping supplies to make living and traveling in a camper van easier. We found a few items that made the top 10 best travel gear list to share with you.
It was great seeing BruTrek at Overland Expo to check out their new products in person. I have been using their french press and drinkware since Expo East at home and in our camper van. Planetary Design has three product lines all geared towards making sure you can enjoy quality coffee while adventuring in the outdoors.
The BruTrek coffee gear line of travel French Presses and Drinkware are durable and easy to use at home, on the go and when traveling. I am a big fan of these! They are one the best travel gear items I have purchased. The Airscape stainless steel coffee and food storage canisters lock air tight to preserve and protect freshness and flavor.
I use these to store coffee, loose tea leaves and herbs. Great storage solution for traveling. Lastly is the Ethos brand of elegant indoor Flask French Press. Learn more about all of these amazing products below.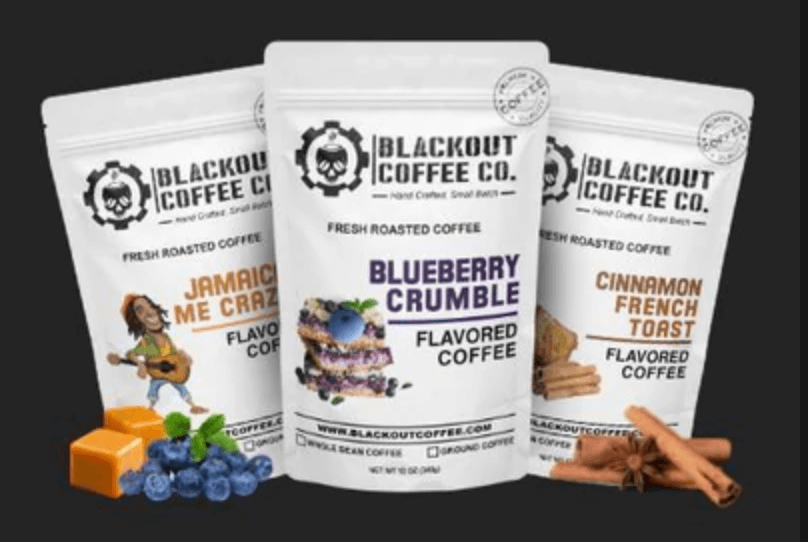 Use Code HANK10
To Save 10% On The Purchase Of Great Tasting Coffee, Teas Or Hot Cocoa with Promo Code HANK10 at Blackout Coffee
We came across Hest from the relaxed inviting lounge area made up of mattress pads they had set up. It was great idea that attracted a lot of folks to take break and get off their feet. Hest makes camping pillows and memory foam sleep mattress in a compact, adventure-ready package.
The Hest pillows are a blend of shredded enhanced memory foam and polyester fill. Each pillow packs down small into an integrated zippered cover. The portable two layer memory foam mattresses, and sleeping pads are also a great option for camping under the stars in a tent or camper in comfort and style. Find out more about the Hest product line below.
For communication we came across two different communication devices. The first is the the Garmin InReach. Stay on the grid with this compact Garmin satellite communicator when cell phone signal is out of reach. It has a 50-hour battery life and good durability for rugged travel. This is one of Chad of Living the Van Life's go to communication devices when he goes off-grid.
The connectivity provides access to GPS, downloadable maps, text messages, and weather reports. In addition an interactive SOS function lets you send distress signals to a 24-hour search and monitoring rescue center. Visit the Garmin Store below on Amazon to learn more.
Who hasn't struggled with internet connection while traveling? I know we have and still do. Insty Connect is a mobile cellular connectivity system designed by part-time RVer Nick in response to his frustrations with limited internet service that his family has struggled with when traveling. The Insty connect is built to pull in the fastest speeds available to you.
We will be testing the Insty Connect Explorer 5G with "Cloud Wings" in our Coachmen Beyond camper van and sharing feedback soon on StrangerPalooza YouTube channel. We hope that this will prove to be one of our best new travel gear additions.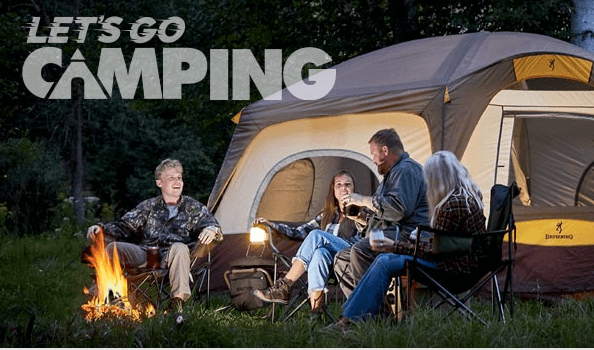 We first met Step 22 Founder Adam Wood at Overland Expo East in West Virginia last October where we did a video (Everything Camper Van At 2021 OverLand Expo East Arrington VA) with him explaining the idea behind the nomenclature of the Step 22 product line and the donation to wildlife conservation.
At that Expo we purchased the Hedgehog toiletry roll for the "roll neatly into a bag" configuration for easy transport and the ability to hang it from multiple attachment points. We've been using it ever since and the zippers, pockets and materials have all held up nicely.
Step 22 is definitely making some of the best travel gear for camping. At overland West, they introduced a multicam color option, recovery gear bags, tool rolls, and packing cubes. Great new additions to the product line.
Overland Gear Guy manufactures storage solutions for overland vehicles… from seat organizers, trash bags, Utensil organizer to Insulated window shades for Sprinter, Pro Master and Transit vans. All products are made by hand and made to order. We picked up the over the headrest garbage bag with bin to use in the bathroom of our Coachmen Beyond. We also placed an order for insulated window shades for all the windows in the Coachmen Beyond.
Proper window covering is something we have been looking for since buying our camper van and we are thrilled to have finally found a solution that works. Although Ford Transit shades are not on the website, they will custom make anything you need. Check out the website below, there a ton of storage ideas for everyone. Save 10% off your entire order with code WMMF.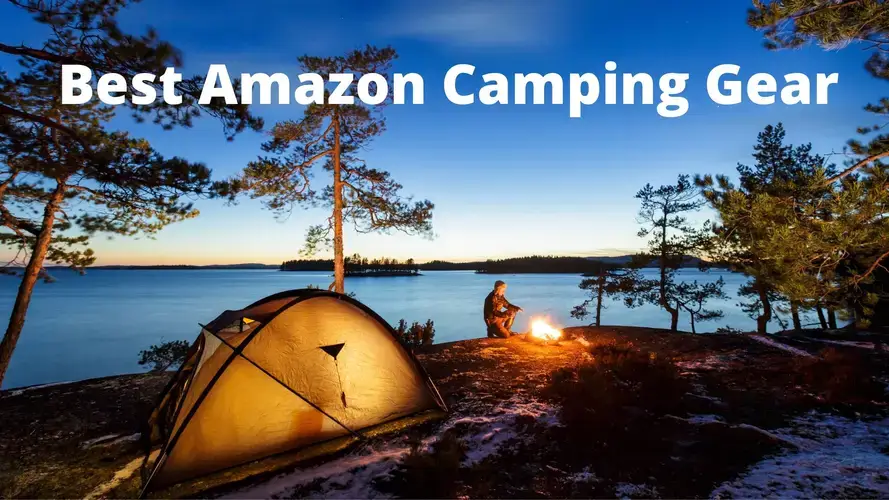 The Trail Fire is a lightweight, compact 4 in 1 portable outdoor cooker. It can be transformed into a BBQ grill, a wok, pizza oven and propane campfire pit. You can use any 1 – 5 Gallon Propane Tank to power all your cooking needs. We picked up one of these units to take with us on our next camping trip and can't wait to fire it up. This is one of coolest gear we found at Overland Expo West. Read more about this grill in this article we posted.
Defiance Tools made the top 10 best travel gear list for their BBQ Multi-Tool. 6 in 1 Stainless Steel BBQ Multi Tool has six tool functions including a spatula and grill fork that can be transformed into tongs, a 5-inch prep knife, bottle opener and corkscrew. How cool is that?
You can flip a burger, grab a hot dog or sausage, cut up vegetables or even open a drink. Then it all packs away in its own nylon storage carry pouch. It's a great addition to any camping, outdoor cooking or backyard BBQ grilling. Also check out their coffee bean grinder which I really enjoy using at home and when traveling. Save 10% off your entire order with code PALOOZA10.
The InstaPrivy is a portable toilet kit in a backpack designed so that you can take it with you wherever you go. It is perfect for quick pit stops along your overland route or at the campsite at the end of the day. The complete kit comes with everything you need to take care of business… A toilet chair, privacy tent, waste bags, a hand shovel, toilet paper, hand sanitizer, and the customized InstaPrivy backpack.
We got a demonstration of how it works at Overland Expo and it looks very easy to set up and take down. The kit folds out instantly with a sturdy foldout toilet chair and a pop-out tent that rests on your head while in use. After you're finished, both chair and tent fold back up and stow away in the backpack.
GoTreads vehicle traction mats for vehicles stuck in mud, snow, or sand make it easy so that you no longer have to dig to wedge a solid board under your tire! We first discovered GoTreads at Overland East and got an overview of the products in this video. We picked up the double which we travel with in our coachmen Beyond and have used it to level when boondocking on farms and unpaved locations. GoTreads comes with a lifetime warranty, and folds to an overall length of twelve inches for easy storage.
By Hank and Lola Strange
This post may contain affiliate links.